Social, Mental and Emotional Health
For some children and young people, difficulties in their emotional and social development, can mean that they require additional and different provision in order for them to achieve. Children and young people who have difficulties with their emotional and social development may have immature social skills and find it difficult to make and sustain healthy relationships. These difficulties may be displayed through the child or young person becoming withdrawn or isolated, as well as through challenging, disruptive or disturbing behaviour. A wide range and degree of mental health problems might require special provision to be made. These could manifest as difficulties such as problems of mood (anxiety or depression), problems of conduct (oppositional problems and more severe conduct problems including aggression), self-harming, substance abuse, eating disorders or physical symptoms that are medically unexplained. Some children and young people may have other recognised disorders such as attention deficit disorder (ADD), attention deficit hyperactive disorder (ADHD), attachment disorder, autism or pervasive developmental disorder, an anxiety disorder, a disruptive disorder or, rarely, schizophrenia or bipolar disorder. If a student has been identified as experiencing difficulties in their emotional and/or social development, Warneford School would usually engage in pastoral support via the tutor and then the Head of Year or Pastoral Support Worker, who would provide and monitor a specific intervention.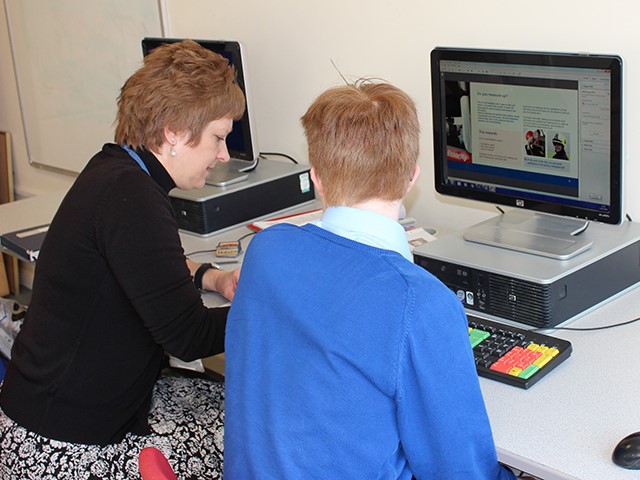 Examples of support that may be appropriate:
Parent Support Adviser
Peer Mentor – a carefully chosen and trained older student in school who meets regularly with a younger student to discuss areas of concern, supervised by an adult who they then report back to.
Adult Mentor – a teacher or teaching assistant who meets regularly with a student to discuss areas of concern and can deliver the SEAL programme if deemed necessary.
SEAL Programme – Social and Emotional Aspects of Learning. Provided by an adult to help a student to foster and maintain good mental health and emotional well-being so that they are able to develop emotionally, develop a sense of right and wrong, respect others, recognise and manage strong feelings, form and maintain relationships, become aware of others and empathise with them, play and learn effectively and co-operatively, solve problems along and with others, resolve conflict effectively and face and recover from problems and set-backs. If further expertise is required, the student might be referred to our in-house counsellor (TAMHS – Targetted Mental Health) or our visiting TAMHS specialist. In more severe/rare cases the student then might be referred to Child and Adolescent Mental Health Services (CAMHS) provided by professionals/specialists outside the school)
Pastoral Support via the tutor system or Head of Year or Pastoral Support Worker
Provision Map
In School Counsellor
TAMHS – follow this link for further information of the services offered by TAMHS
TAC Process – Sometimes it becomes necessary to share concerns with other professionals, at this point a Team Around the Child (TAC) or Early Help Review (EHR) meeting would be organised so that the parents and child can be supported to overcome their difficulties. Actions are recommended at this meeting and they are regularly reviewed.
Feedback we have received includes:
"My son has been able to be involved in work works best for his needs." (Year 11 parent)
A Year 10 student said "The 1:1 mentoring has helped me feel more confident in the classroom and I am able to put my hand up more. It also takes the stress off me."
Comments about the SEAL programme include "I go to speak to people who can help me calm down" (Year 8 student) and "I think it's brilliant and I enjoy discussing topics such as home and school and it's good to talk to people about problems in and outside of school" (Year 8 student).