SEN Information Report
The Highworth Warneford School SEN Information Report provides students and parents with a detailed explanation of the kinds of support and intervention that may be made available to students attending the school who have an agreed learning difficulty.
It should be stated that an intervention will only be made once an agreed need has been identified. The school will, at all times, work with students and parents to manage and monitor intervention strategies that the school is able to provide.
"Behavioural difficulties do not necessarily mean that a child or young person has a SEN and should not automatically lead to a student being registered as having SEN" Special Educational Needs and Disabilities (SEND) Code of Practice April 2014.
Highworth Warneford School offers all students a very high standard of Core Provision. In essence this means that all students are provided with high quality teaching, that is differentiated and personalised. Learning is always inclusive and will mean that classroom teaching will meet the needs of the vast majority of students. The school allocates sufficient funding to staffing to ensure that class sizes are kept to a reasonable size, especially for those students that might require additional support from the teacher.
If ongoing concerns are raised by school, students or parents, further investigation may be necessary.

Feedback from parents include "The school applied quick and effective methods to identify the needs of my child", "Good communication with parents from the SENCO means everything is covered" and "My child has recently joined but we have already seen at home an improvement in school work."
A recent Ofsted inspection (March 2018) reported "Outcomes for students who have special educational needs (SEN) and/or disabilities are strong. Leaders' rigorous tracking shows that many are making good progress from their starting point as a result of well-tailored support."
Warneford School might use one, some or all of the above methods to identify a need/needs. A child may have a special educational need if they have a learning difficulty significantly greater than their peers or a disability that prevents or hinders them from making use of educational facilities of a kind generally provided for children of their age in schools within the area of the local authority. The existence of a medical diagnosis or a physical disability in itself does not imply that a child necessarily has special educational needs. Following these methods, we would employ the graduated approach.
GRADUATED APPROACH COMPRISES OF: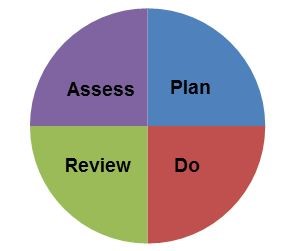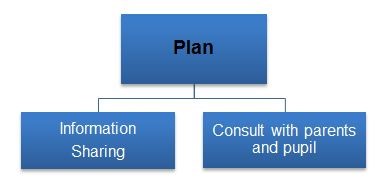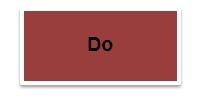 Following the assessment and planning, and dependent upon the need, there are a variety of interventions that could be employed to support the child. Following an identified need, students may fit the criteria for one or a combination of interventions. "Special educational needs and provision" can be considered as falling under four broad areas. Click on these headings to learn more about each area and the interventions that may be available.
SOCIAL, MENTAL AND EMOTIONAL HEALTH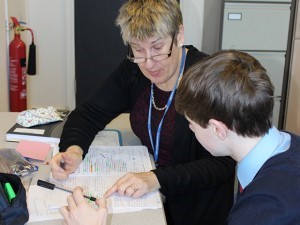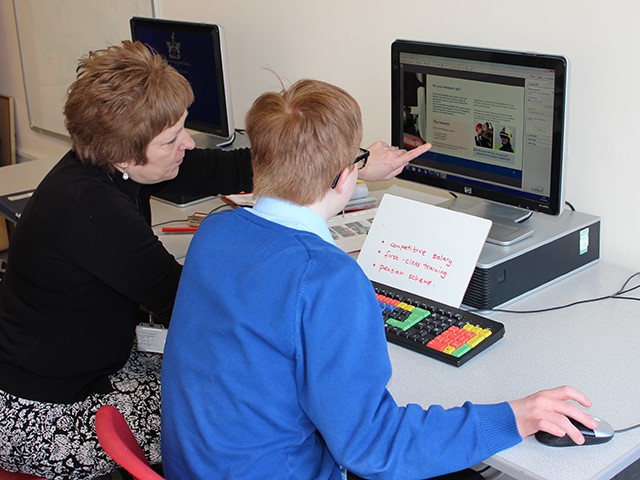 "My child is eager to learn and is encouraged with the support in place to realise anything is possible. Keep doing what you are doing." (Year 7 parent) and "My son has made excellent progress, I never thought this could be possible" (Parent).
Please contact our Special Educational Needs Co-ordinator (SENCO) Mrs Sue Hills by email shills@warnefordschool.org or telephone 01793 762426 ext. 255 if you require any further information.
Please click on the following link to view additional information about Swindon's Local Offer and provision available for children and young people with special educational needs (SEN) Local Offer and Special Provision in Swindon https://localoffer.swindon.gov.uk/home/ or telephone 01793 464061.