PE
Intent
Year 7
Pupils arrive to us with different experiences.
We have some sessions to set our pupils so they gain the best experiences possible. The sets are changeable depending on how pupils progress.
Our aim for year 7 pupils is to learn basic skills and basic rules of every activity covered. Then to start developing these basic skills.
We want our pupils to understand the importance of warming up before activities and the immediate term effects of exercise on their bodies.
Year 8
Our aim for year 8 pupils is to develop the basic skills taught in year 7 (This will be group dependant). Pupils will be expected to use more subject specific language. Pupils will start to develop placing skills with success into game situations,
We want our pupils to be able to carry out their own warm ups in some lessons and also understand the immediate and short-term effects on the body.
Pupils will also start to look at basic tactics within conditioned and full game situations.
Year 9
Our aim for year 9 pupils is to continue to build on their prior learning. (This will again be group dependant)
Pupils will start to learn set plays and start to develop tactics where appropriate. Some more able pupils will start to officiate in some lessons.
Pupils will learn some leadership skills throughout the sessions and develop these so they may be able to lead some small activities to tehri peers.
Pupils will carry out warm ups by themselves and understand the immediate, short and long term effects of exercise on the body.
With all year groups we acknowledge that pupils will progress differently and therefore may be starting at different stages to the learning suits them.
Range of Activities
KS3
Pupils receive 4 hours of PE over a two-week timetable covering a variety of activities
| | | | |
| --- | --- | --- | --- |
| Rugby | Football | Netball | Basketball |
| Hockey | Gymnastics | Dance | Softball |
| Badminton | Tennis | Cricket | Rounders |
| Handball | Athletics | Gaelic Football | Lacrosse |
| Health Related Exercise |  Dodgeball | Volleyball |  Problem solving |
KS4
Pupils get the opportunity to choose their activity options, which they participate in for 3 hours over the two-week period, triple scientists only take part in 2 hours over the 2-week period.
| | | | |
| --- | --- | --- | --- |
| Rugby | Football | Netball | Basketball |
| Hockey | Table Tennis | Dance | Volleyball |
| Badminton | Tennis | Cricket | Rounders |
| Handball | Gymnastics | Athletics | Fitness |
| Trampolining | Cheerleading | Alternative Sports |   |
Inter-House matches are held in different sports throughout the year, as well as a Year 7 swimming gala and Sports day in the summer term. Numerous extra-curricular activities and competitive fixtures are offered at lunch times and after school to further improve students' skill development and promote a healthy active lifestyle.
We offer a number of Physical Education trips including football and netball tours and a ski trip.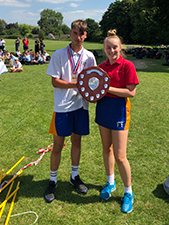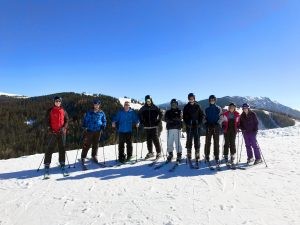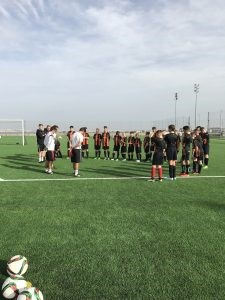 Key stage four exam option
We offer the Cambridge national qualifications in sports studies and sports science.
Please look at the exams page for more detail.
Kit Requirements 
Please see the whole school uniform page for our PE kit requirements.