Design Technology
Design Technology is a compulsory subject at Key Stage 3. Students are taught in mixed ability sets, and will study three modules of work on a rotational basis. Each module will deliver key skills and knowledge as well as focus on specific aspects of the design process. Students are taught in a very practical way, experimenting and working with a range of different materials, to produce high quality functional products.
Year 7
Food – a healthy pizza that meets the "Eat Well" plate
Textiles – a storage wrap
Resistant Materials – a chalk board and pencil holder
Year 8
Food – developing scones
Textiles – a screen print & embroidered bag
Resistant Materials – sweet dispenser
Year 9
Food – design and make cup cakes
Textiles – an appliquéd cushion
Resistant Materials – a bird feeder, skills exercise using a variety of different joints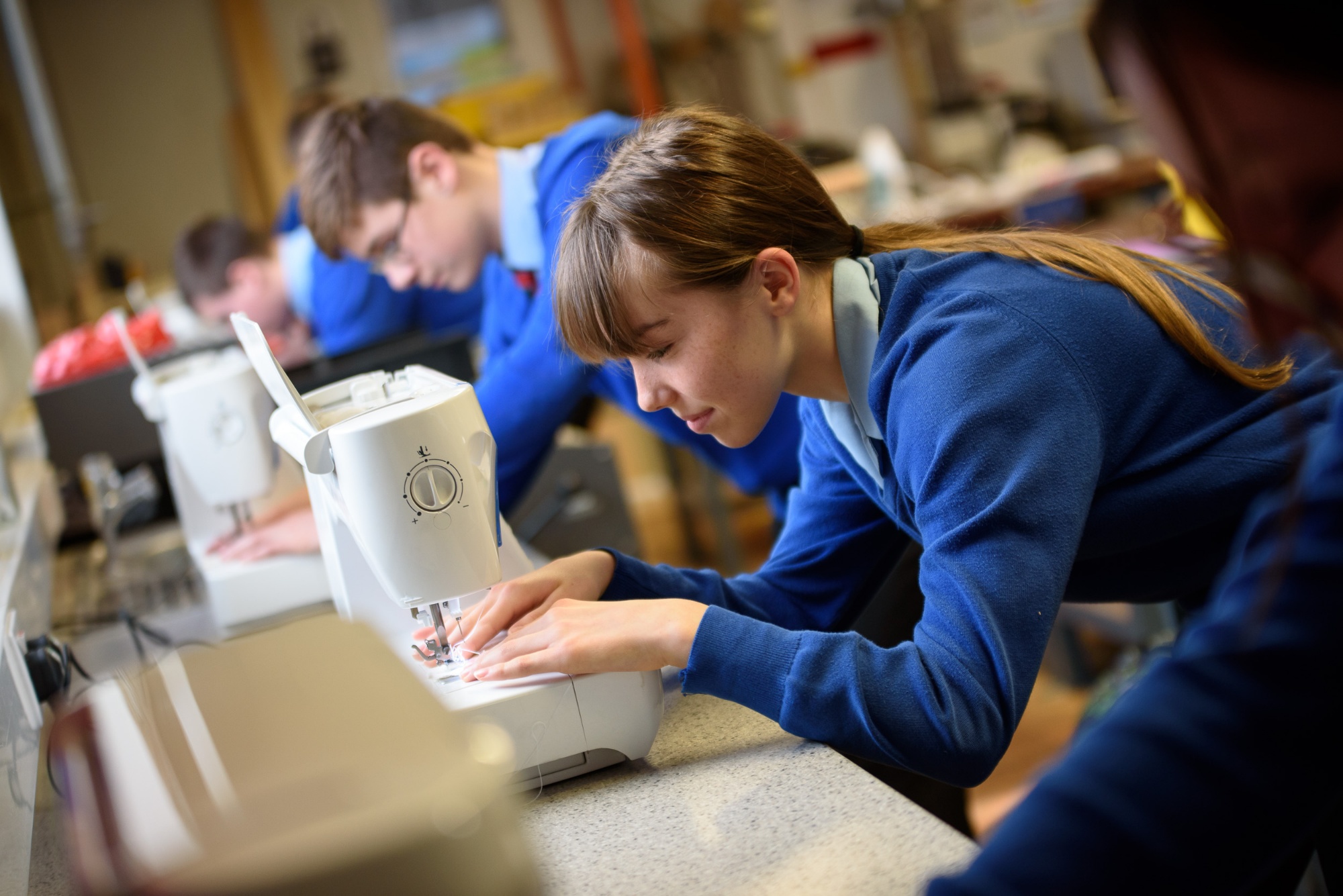 Years 10 & 11
In Year 10 Design Technology is an option subject. Students can choose from GCSE AQA Food Preparation & Nutrition (AQA), AQA Resistant Materials (AQA), OCR Child Development (OCR specification J818) or AS AQA Fashion & Textiles (AQA). Students have 5 one hour lessons a fortnight.
Further DT revision materials can be found on the Learning Zone.