GCSE Results 2019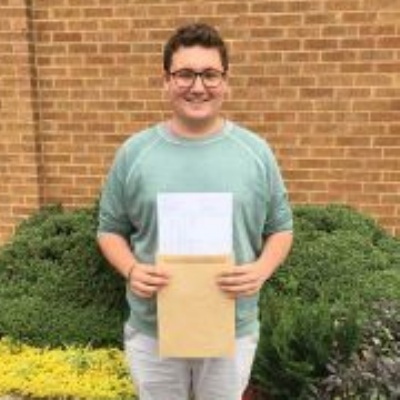 Once again Highworth Warneford School is celebrating excellent GCSE results. Student progress is strong across a wide range of subjects.
Headteacher, Andy Steele said, "we are very pleased with this year's provisional results. These results reflect the hard work of the students and the staff as well as the excellent support we receive from parents and governors. We are very pleased for the successes of all of our students and wish them well in the future."
70% of all students achieved a Grade 4 in both Maths and English, with 48% achieving the standard at Grade 5 or higher. In spite of the increasingly difficult criteria of the new style GCSEs, 15% of all grades were awarded the highest grades 7-9.
Although all students did very well, there were some notable individual successes including:
Alessandro Polito: 1 Grade '9', 6 Grade '8s', 3 Grade '7s', 1 Grade '6' and a Distinction
Eleanor McGuigan: 1 Grade '9', 7 Grade '8s', 1 Grade '7s', 2 Grade '6s' and a Distinction
Kai Firth: 1 Grade '9', 4 Grade '8s', 3 Grade '7s', 1 Grade '6', 1 Grade '5' and a Distinction
Lucy Mallorie Williams: 1 Grade '9', 4 Grade '8s', 5 Grade '7s', 1 Grade '6' and a Merit
Oliver Turney: 5 Grade '8s', 3 Grade '7s', 3 Grade '6s' and a Distinction
Anna Talbert: 1 Grade '9', 1 Grade '8', 6 Grade '7s', 3 Grade '6s' and a Star Distinction