Easter Concert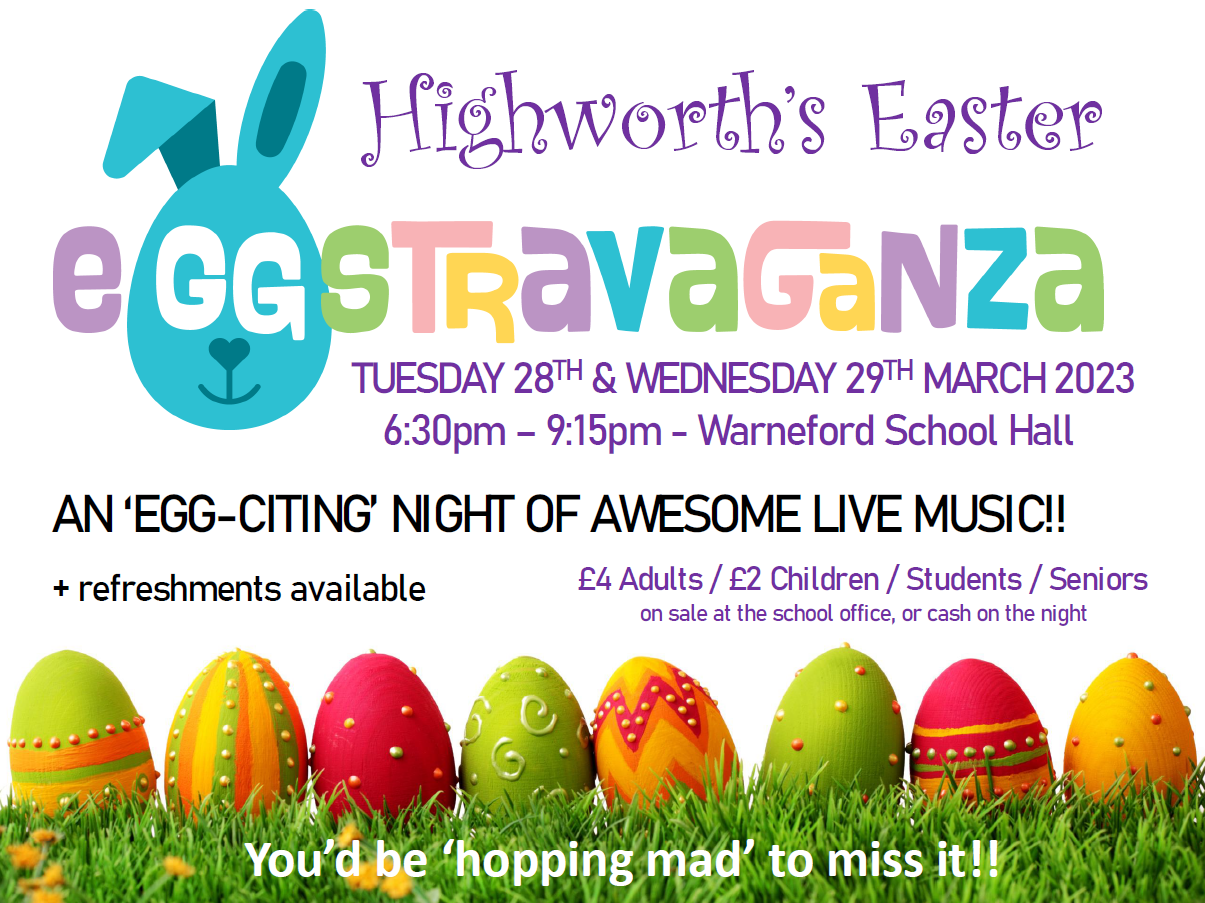 Hi Warneford,
Tues 28th and Wed 29th March - Warneford Easter 'Eggstravaganza' Concerts! 6:30pm start..
If you would like to perform, please see Mr Hanson or sign up on the Music notice board to put your name(s) down as a soloist, duo or group.
All regular and beginner Music groups will also be performing.
If you would like to attend, tickets are on sale at the front office, or on the night priced as follows, cash only:
£4 Adults
£2 Students / Children / Senior Citizens
We really hope to see you there, either performing, or coming to watch to enjoy the Music!
Poster is attached.
Mr H :)