Young People's Book Prize 2020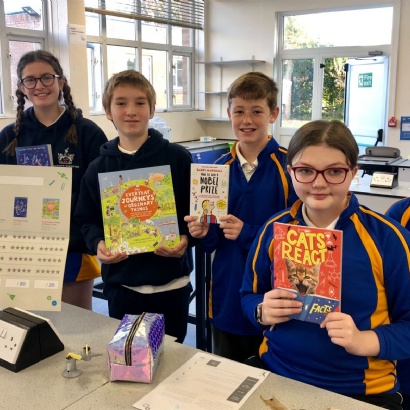 Highworth Warneford students have been given the exciting opportunity to be involved in selecting the Young People's Book Prize 2020. Joining with 52 other schools around the country, our student panel will review 6 STEM books which are aimed at young people.
An adult panel of judges, which includes Cressida Cowell, the Waterstones Children's Laureate and author-illustrator of the How to Train Your Dragon books, and former Blue Peter presenter and author Konnie Huq, shortlisted 6 books to be considered by the schools' judging panels. Each member of the panel can review each of the 6 books and then come together to choose one of the books which they think deserves to be the overall winner. The 6 books which have been shortlisted can be found here: https://royalsociety.org/grants-schemes-awards/book-prizes/young-peoples-book-prize/
You can follow the progress of the event on Twitter @royalsociety using #YoungSciBooks.