Year 9 students win prize at Go4set STEM event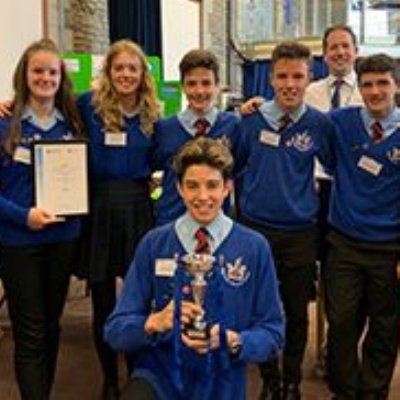 Over the past 8 weeks, twelve students from Year 9 have been taking part in a STEM programme called Go4Set.
The students had to design an eco-hotel alongside engineers from TE Connectivity, and then write up their project and complete a presentation to a panel of experts at the STEAM Museum in Swindon. Congratulations to all the students who took part in this event who will graduate as Bronze Level Industrial Cadets (an industry led accreditation for workplace experiences in the engineering sector) and one of our teams were given the prize of best overall project. An all round fantastic achievement. Mr A Pearson, Assistant Head of Science.